Founded in 1991, the label is headed up by Slam and Glenn Gibbons, and its artwork has often been as iconic as the music the label has released.
Recently Soma made its landmark 600th release – a special EP from Keith Tucker, aka Optic Nerve. Keith has been at the forefront of the scene in Detroit since the early 80's and 90's when the techno genre was first birthed in the US city.
Titled "Far Away", one of the things that makes Keith's release so dazzling is its manga-style artwork that is as visually striking as the music is instantly memorable.
This impressive artwork design inspired us to dig deeper into the Soma design team and collect some statements from the people behind the label.
In addition to Slam, we collected statements from Keith Tucker and artwork designer Kyle Irvine.
Talking specifically about his new EP on Soma, Keith Tucker, aka Optic Nerve, said: "Working with Kyle Irvine has been a long-time dream which is now truly fulfilled. His love of Sci-fi and electronic music has allowed me to show the Optic Nerve vision in a visual way never shown before. Kyle has vision and is easy to work with. He understands me. His art tells a story with just one picture. We have not physically met and are planning to meet via zoom. I look forward to Kyle's amazing work on all Optic Nerve projects."
Keith Tucker aka Optic Nerve – Far Away EP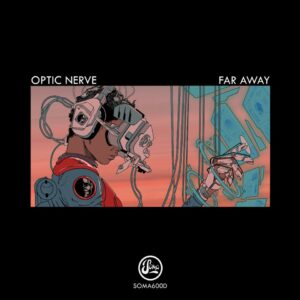 Label owner, Stuart McMillan of Slam, also gave his thoughts: "Kyle's artwork for the label and for our own projects has been some of our favourite designs we have had to date! He has a unique, quirky, innovative style, with dark subject matter, and an interesting oriental twist. Each piece is a work of art in its own right and could easily hang on a gallery wall, as well as make great cover art! The sketch style and the exotic ambiguous nature of his work make it a perfect match for the music we produce and release on the label."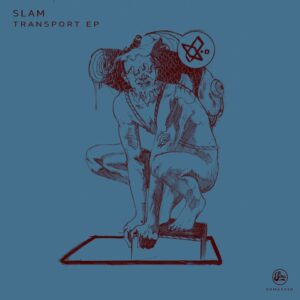 Keen to learn more about his designs and inspirations, we also spoke with Kyle Irvine to hear his own thoughts: "I pull inspiration from so many different artists however one of my biggest influences is the Japanese artist Katsuhiro Otomo. My favourite book of his, 'Domu' is such a huge inspiration to me and one of the main reasons I love sequential storytelling so much. Another favourite is a Japanese horror artist called 'Junji Ito'. As well as manga, there are a lot of western comic artists that also heavily influence my work. Olivier Coipel, Jerome Opena, and fellow Scottish artist Frank Quitely being the biggest and probably most notable. I'm also a huge Japanese and Korean film fan. Akira Kurosawa, the Japanese filmmaker and Park Chan-Wook', the South Korean filmmaker, have inspired my work and the themes I use a lot.
To round off the in-depth look at the Soma artwork, we also spoke with the Soma label manager, Glenn Gibbons, who has worked with Kyle Irvine for many years and given the final approval on all his designs: "Around 2015, Soma put out a Facebook post asking art students and graphic artists to submit an idea for a forthcoming release, which was to become the Soma25 year anniversary Box Set. From all the entries that we received, Kyle Irvine's work stood out a mile, for its originality, style, and creativity!
"There was a storytelling / comic book aspect to his work, which drew us in to find out more, and these are the elements that Kyle also created for the Soma25 years project, with characters and storylines, which were woven through the artwork. There was also an underlying darkness to his work which we very much liked. Since that commission, Kyle has worked on a series of Slam releases for us and also produced the artwork for Soma600 Optic Nerve – Far Away EP.
"Keith from Optic Nerve is so impressed by Kyle's artwork that he now plans to work with him on all his future releases! At Soma, we also hope to have Kyle working on a big project that we are planning to release in late 2021. We definitely think Kyle is an artist to look out for and we are sure his work will be lauded for years to come!"
Soma 25 Years Boxset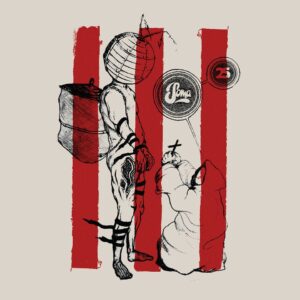 You can get a copy of Keith Tucker aka Optic Nerve's Far Away EP from HERE