Rabbits Eat Lettuce is one of Australia's best festivals and a Flow Family favourite. This year's event takes place this coming weekend.
Running from Thursday the 14th of April to Sunday the 17th of April in beautiful Willowbank South East Queensland. The Flow Team will be in attendance, and we are already overflowing with excitement, and is not too late for you to join us!
The festival's music line-up is split across four stages: Prog/Psy Trance, Bass Music, and Chillout. The one we are most hyped for is, of course, the House/Techno stage.
Each stage does exactly what it says on the tin in terms of what to expect from the music played, and this year's House/Techno line-up has got our mouths watering.
Hungry for some of the best electronic music that Australia has to offer, the dazzling array of local talent is also sandwiched between some international headliners. The event also offers workshops, immersive art experiences, yoga/movement sessions, and a delectable selection of nourishing nibblies & unique handmade and custom treasures crafted by local artisans.
Flow Music has a close connection to the Australian scene, and often handpicks its podcast selections after seeing DJs dazzle at festivals, so many of the people we are excited about have also provided us with an exclusive mix in the past, which you can find below.
To make sure no one misses out on any of the artists we are most hyped to see, we've made this top 10 list to share with all attending & those on the fence in the hope you will come to join us for a cheeky boogie on the dancefloor!
You can find tickets and more info HERE
Bebetta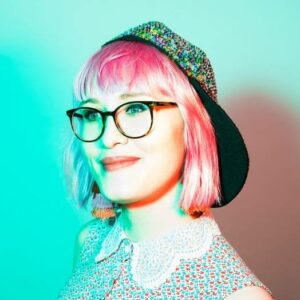 Bebetta is known around the world for her 'Bebetta In Bed' podcast/livestream where she puts on her pyjamas and kicks back with a DJ set of amazing melodic house/techno. Based in Berlin, she is also a regular feature in the German club scene when not traveling to one of her many international gigs. One of the world's most in demand headline DJs, we can't wait to hear her play at Rabbits Eat Lettuce, as it's not often she is in Australia…
Uone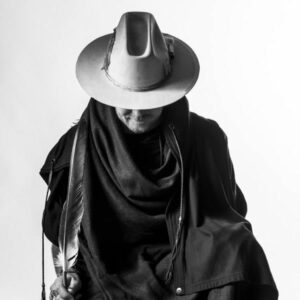 Uone is one of Australia's most loved home-grown talents, and he never disappoints wherever you see him play. He has been building up his record collection for over 20 years, and his ability to read the dancefloor and deliver exactly what they want is second to none. His blend of organic texture and electronic sounds are perfect for the festival's woodland environment, and we know he is going to create such a magical atmosphere with his set…
Anthony Pappa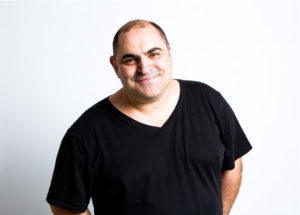 Anthony made his name is Europe over a decade ago when he was living in London, but he is an Australian native who is now back on home soil. His classic compilation CDs for brands like the iconic Global Underground are stuff of legend, and he is also a talented producer. One of the people who helped put the Australian club scene on the map, his melodic style always captivates and enraptures a dancefloor…
Taya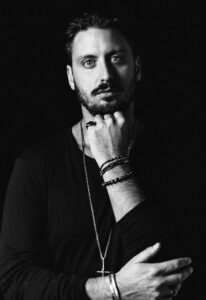 An artist who prides himself on individuality, Taya would rather set a new trend rather than follow an existing one. Born in Australia, he is a Byron Bay based artist who is widely considered one of the country's most talented up and coming artists. Known for producing his own organic form of deep melodic tech-house, he loves to experiment in the studio, and has released on labels such as Circus Recordings. That experimental nature is something he also translated into DJ sets…
Thankyou City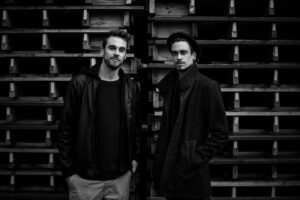 Thankyou City is a duo of two brothers from Melbourne who together create a unique and exciting blend of electronic dance music. Their sound is a unique and characteristic blend of deep house, progressive and techno. Infusing organic and natural sounds with warm orchestral elements, emotive pads and electronic melodies, they are known for a trippy style that's full of atmosphere. Thankyou City provided the 3rd Flow Sessions podcast, as we are long time fans of theirs, so will be front and centre for their set…
Roger Grassi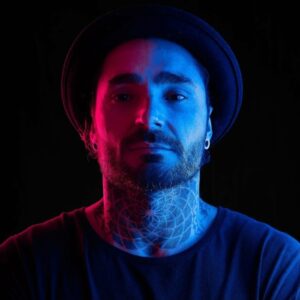 Roger Grassi is another of the DJs who has been a long-time favourite of the Flow team. Renowned for his captivating stage presence and powerful DJ style, he is a diamond in the rough who always delivers a must-see performance whenever he plays. His sets are characterised by powerful drops, immersive pads, and seamless mixing. His sunrise set for Rabbits Eat Lettuce 2021 has become the stuff of legend, and there is already anticipation for his 2022 performance…
Luka Sambe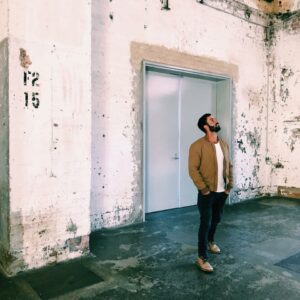 Luka Sambe is a Sydney-based artist who is well known nationally on the Australian club scene. He has a deep and melodic style, which is also captured in the music he has produced for record labels such as All Day I Dream, Lost & Found, TRYBESof and Hoomidaas. He has always been influenced by the peaks and troughs of life, and tries to emulate those in the energy of his DJ sets that tell the dancefloor captivating stories for people to translate into movement and emotion…
Moe Aloha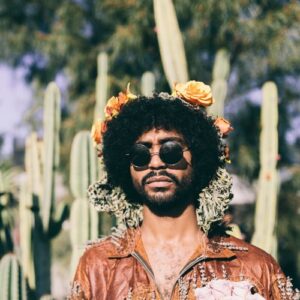 Moe Aloha always delivers in a massive way by playing eclectic sets that blend psychedelic sounds across a spectrum of genres including downtempo, house and techno. A rising star that the Flow team has seen many times before, every time we see Moe we are left gobsmacked at his ability to get us eating out the palm of his hands. After reading the crowd to play what they want to hear, he then starts to steer the ship, and we always become passengers on whatever magical journey he decided to take us on…
Amháin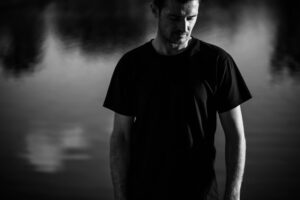 Originally from Dublin, Amháin is someone who has called Australia home for many years. He first built a reputation as a producer. His music productions started to get him DJ sets, and his skills behind the decks were even more impressive than his productions. He has played international gigs at high-profile festivals and clubs including Burning Man and Berlin's Sisyphos, but his knowledge of the Australian scene makes his home gigs extra special, as he knows exactly what the crowd want to hear…
Zigmon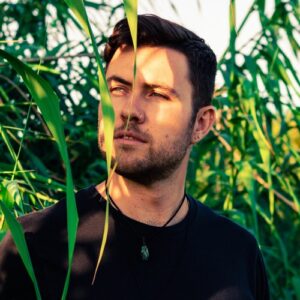 Zigmon is the owner of the Stone Seed record label, which is an imprint at the core of the Australian club scene. Like his label, Zigmon plays a sound that spans from euphoric electronica through to deep progressive techno, but also touches on psychedelic prog-house. His DJ style often delivers something unexpected and unique, as he takes the dancefloor on an emotional journey, and we can't wait to see him at Rabbits Eat Lettuce…
Can't wait to see all you beautiful humans in your festival best, let's make this a weekend full of new friends, exciting adventures, Dave not being able to get his tent up and of course exceptional electronic sounds of all genres! Catch you on the Dance Floor! – Lots of love from the Flow Team 🙂
You can find tickets and more info …HERE…