Earth Frequency is one of Australia's most beloved music festivals.
Although electronic music is its main focus, it covers a wide range of styles including house, melodic house, techno, bass music, reggae, hip hop, psytrance, dubstep, world music, drum and bass, folk, funk and downtempo.
Alongside the international headliners, the core of the festival's line-up showcases some of Australia's most exciting talent.
Running between May 6th and 9th, this year's festival is only a few days away, and the Flow team will be in attendance, as it's one that simply shouldn't be missed!
Excited to hit the dance floor and lose ourselves in the music, we have picked out a selection of DJs that we are excited to see. When we write these articles we want to showcase not just the obvious headliners but some artists that are still flying under the radar. Every artist that performs at Earth Frequency is meticulously handpicked by the EF team, so you're bound to find yourself a good time, & good vibes no matter where you end up. But this is where the Flow team will be 🙂
This event is sold out, but there are a handful of tickets still available for resale HERE
Without further ado in no particular order, here are 10 artists you will find us having a stomp to at Earth Frequency 2022!
Stan Kolev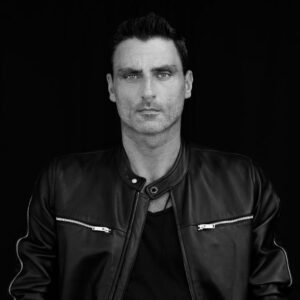 Stan Kolev is an international headliner being flown in from his home in Miami, America. He is a progressive house legend known for his spine-tingling melodies and master crafted DJ sets that capture the mind, body and soul. His return to Australia is always highly anticipated, as his sets are the stuff of legend…
CAIN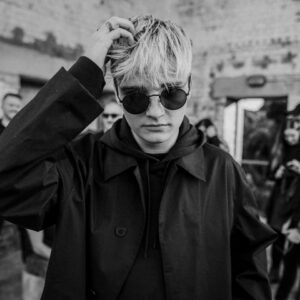 CAIN is from the Sunshine Coast of Australia and he is known for having a dark style of melodic techno with epic synth lines and lots of atmosphere. A talented DJ, he is also a successful producer who has released music on labels such as John 00 Fleming's JOOF imprint…
Doppel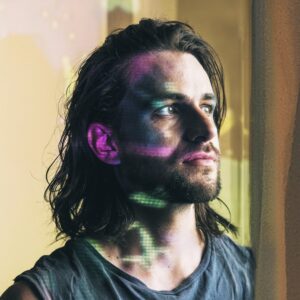 Doppel is a regular at many of Australia's best-known festivals, and he has a reputation for capturing the mood and vibe of a crowd. He is skilled at creating unified moments of bliss on the dance floor that bring people together. His atmospheric style of melodic makes him a must-see at any event he is playing… Doppel joined the Flow Family for Flow Sessions 007, 72 editions ago so safe to say we are massive fans and can't wait to catch him in his element.
Smilk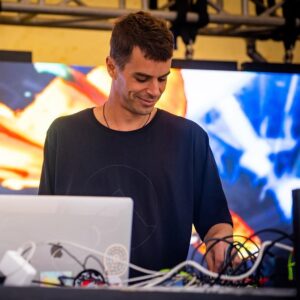 Smilk has a bouncy style that's an eclectic blend of different musical elements. Glitchy percussion and melodic synth lines are at the heart of his upbeat grooves and bass-heavy grooves. His accessible style has one foot in the underground while also having big room appeal…
Lux Aurum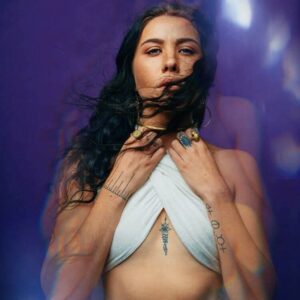 Lux Aurum has a dark and driving style of techno that blends atmospheric soundscapes with the pounding rhythms of dystopian beats. Her sets are always a hypnotic journey that enrapture a dance floor while taking them on a deep and dark journey…
Z.i.V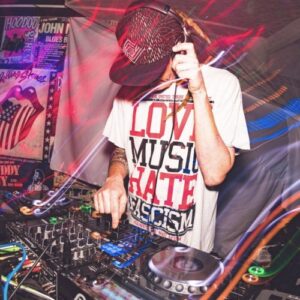 Z.i.V is an Israeli born DJ based in Byron Bay, Australia. He is a D'n'B DJ who plays rolling grooves with dark and dirty beats. Adding in a reggae and dub influence, he is a little different from what the Flow team usually recommend, but he is a musical connoisseur that never disappoints…
Not Jen (fka Dinobitch)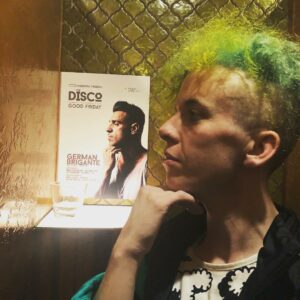 Not Jen (fka Dinobitch) has a sound that is bold and diverse, and her style spans the full spectrum of house and techno with hints of breakbeat and lots of acid. Her timeless sound captures the essence of old school rave and acid house, but with a modern-day twist. Full of energy and brimming with personality, she always brings the heat…
Paul Abad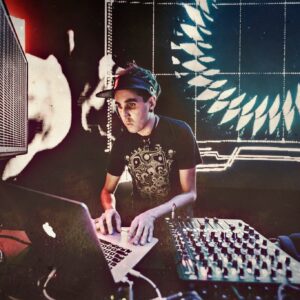 Paul Abad has been part of Australia's electronic music scene for the past 20 years, and he is best known for his driving techno grooves. His DJ sets also incorporate loops and effects to add an extra element of control over the music he plays, and he always gets the crowd eating out of his hand. His sound is inspired by the outdoor festival scene, and he is a driving force behind the Earth Frequency Festival.
Opiuo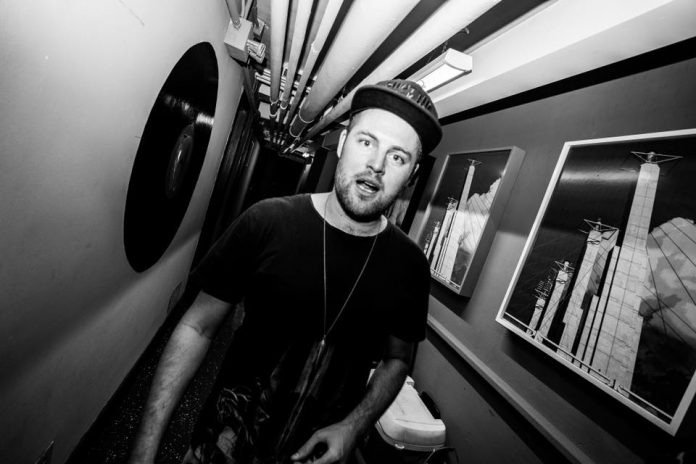 OPIUO never waits around to evolve. The award-winning producer/artist born Oscar Davey-Wraight remains a consummate innovator. Raised in small-town New Zealand, mum and dad loved music so much they lent their land to festival promoters, allowing his formative memories to be highlighted by one unforgettable gig after another. His steady flow of energy is perfect for the peak time moment of any event. He is a regular across the Australian festival scene, and his bass-heavy style always works the dance floor into a frenzy…

Boy With Boat / Boy With Kuch
Boy With Kuch is a collaboration between two of Brisbane's most innovative names in progressive house and melodic techno. Jesse Kuch and Will Olsen are accomplished artists in their own right. Jesse is the founder of celebrated Australian label Open Records and one of Queensland's most experienced DJs and industry figures. Will is one of Brisbane's most talented and prolific producers, with releases on labels like Ballroom, Recovery Collective, Mavic Music, LW Recordings and of course, Open Records. Together, their first collaboration in the shape of a remix of Thankyou City's classic Nothin' But Chi hit No.3 on the Progressive House charts on Beatport and No.10 overall alongside attracting support from international heavyweights Hernan Cattaneo, Eli & Fur, Pysh, GMJ, Soul Button, Ziger and more. With their collaboration off to a huge start, stay tuned for more from this dynamic duo plus Boy With Boat's solo album on Open in early 2021.
  If you've read this far you are obviously chomping at the bit to attend, there are a handful of resale tickets available HERE