Flow Sessions welcomes Sarkis Mikael who is a global ambassador for deep house music based in Los Angeles, and has taken crowds from Miami to Dubai on journeys of physical abandon and inner discovery via his thumping, therapeutic, globally-influenced rhythms and melodies.
Flow Sessions strives to support musicians, producers and DJ's in good times and bad. With this is mind we have commissioned DJs around the world to contribute mixes to our new series 'Flow sessions'. We thought it would be appropriate to show some support for our future performers now when it's needed most.
A message from the artist
"This mix holds a very special place in my heart as it was recorded during a difficult time in many people's lives. It is an expression of love, strength and unity.
It includes one of my latest releases "Sermer" — a collaboration with my brother Hrag Mikkel featuring Heibert on vocals. The track is part of "Intertwined" — a compilation released by Hoomidaas Records to raise humanitarian funds for Armenia. The set includes more tracks from the album by Armen Miran, Davi, Goldcap, Hraach, Pambouk & Teom.
My Fatherland, Armenia, just went through an invasion that resulted in tremendous loss of life, land, and cultural heritage dating back to 2000 B.C. May these sounds bring hope to my brothers and sisters during these difficult times and raise awareness about Armenia's rich culture."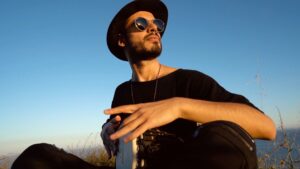 Sarkis Mikael.
SoundCloud: @sarkis_mikael
Instagram: www.instagram.com/sarkis.mikael/
Facebook: www.facebook.com/Sarkis.Mikael/
Spotify: spoti.fi/2VKDqQ9
Beatport: www.beatport.com/artist/sarkis-mikael/623900
Website: www.sarkismikael.com
Cover art: Jai Piccone