Flow Sessions welcomes Dutch duo thePhilosophica for an intelligent mix of electronica that both uplifting and thought-provoking.
Flow Sessions strives to support musicians, producers and DJ's in good times and bad. With this is mind we have commissioned DJs around the world to contribute mixes to our new series 'Flow sessions'. We thought it would be appropriate to show some support for our future performers now when it's needed most.
A message from the artist
"As the poem below by Oodgeroo Noonuccal captures, distinctions between people can be thought up on many grounds. Be it the colour of our skin, gender (expression), geographical location, bloodline, age, (dis)ability, or whom we may love, distinctions are made and an inherent "other" is constructed, often to benefit the privilege of an already dominant group. This set is dedicated to Oodgeroo and with her all "others" in this world who wish to overcome such socially constructed distinctions, and instead seek to honor our shared humanity. – Ronja & Omar
Black tribe, yellow tribe, red, white or brown,
From where the sun jumps up to where it goes down,
Herrs and pukka-sahibs, demoiselles and squaws,
All one family, so why make wars?
They're not interested in brumby runs,
We don't hanker after Midnight Suns;
I'm for all humankind, not colour gibes;
I'm international, and never mind tribes.
Black, white or brown race, yellow race or red,
From the torrid equator to the ice-fields spread,
Monsieurs and senors, lubras and fraus,
All one family, so why family rows?
We're not interested in their igloos,
They're not mad about kangaroos;
I'm international, never mind place;
I'm for humanity, all one race."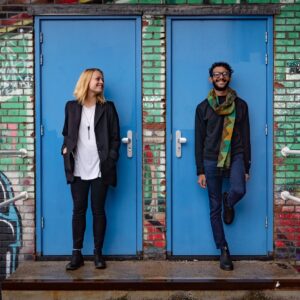 thePhilosophica.
SoundCloud: @thephilosophica
Facebook: facebook.com/thephilosophica
Instagram: instagram.com/thephilosophica
Website: www.thephilosophica.com
-Artwork by Jai Piccone-