Flow Sessions welcomes Turkish artist ONNI for a breathtaking mix of organic house in the style he has performed regularly in Berlin clubs such as Katerblau, Sisyphos and Mensch Meier.
Flow Sessions strives to support musicians, producers and DJ's in good times and bad. With this is mind we have commissioned DJs around the world to contribute mixes to our new series 'Flow sessions'. We thought it would be appropriate to show some support for our future performers now when it's needed most.
A message from the artist
"Since we were blessed to travel time in former Flow Sessions, this episode is dedicated to travelling spaces. Nature holds mind-blowing and shapeshifting beauty all around the globe. Countless places we wished to travel but couldn't. This year we were put in place to cherish the beauty and elegance in the most simple details right around us. I discovered it's beautiful that lockdown might have brought *physical distancing* but rather more *social closeness*. It made me value the connections I have and going deeper in emotions. These times the real gift for me is that against all odds we can connect and explore together. In return I wanted to draw you a picture on traveling, using colours of nature's most energetic sounds to align the flow.
Take a closer look. The flying carpet could take us anywhere. Might be a petite
beach-rave under night sky, soft rain in the jungle or submarines exploring mystic oceans – can you hear it? Just watch out for shooting stars.
Thank you Flow Sessions for building this community.
Cheers, Onni"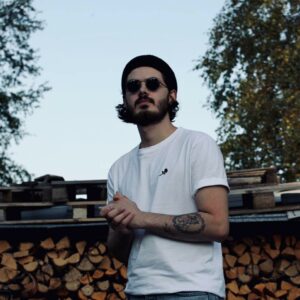 ONNI.
https://www.facebook.com/onnimusic/
https://www.instagram.com/onnimusica/
Cover Art – Jai Piccone