Elements Festival is fast approaching, and as one of Flows favourite Australian events, we have decided to highlight the 10 DJs we are most excited to see.
Located less than two hours away from Brisbane, the annual event takes place at Landcruiser Mountain Park, a picturesque setting for some long overdue shenanigans. Rolling hills, luscious greenery and no one except your fellow revellers for miles! A weekend full of friends you already know & some you are yet to meet, but most importantly: exquisite electronic music.
Across multiple stages, feast your senses on live music, DJs, visionary art, spiritual wellbeing sessions and amazing food and drink from artisan providers.
Originally scheduled for October 2021, the event has been pushed back to run between the 16th and 19th of December, and now it's Christmas come early!
Flow Music team members will be in attendance, and although it was hard to pick out just a few, we have decided to highlight 10 DJs you will find on us the dance floor for…
No.1 Anthony Pappa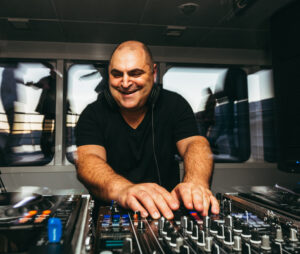 Anthony Pappa is a stalwart of the Australian scene, and recently returned home after spending many years living in the UK, where he made a name for himself as one of the world's most in-demand progressive house DJs. His classic CD compilations for brands like Global Underground are the stuff of legend, and he is an Australian national treasure who can often be found headlining events across the country. While also being a talented producer with releases on labels such as Bedrock Records and Selador, he has been involved in electronic music since the '90s, and with years of experience, he knows how to make a dance floor erupt with excitement…
No.2 Doppel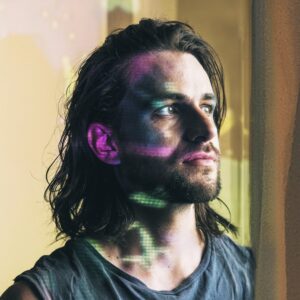 Doppel is a diamond in the rough and one of Australia's hidden gems. A regular at many of the country's festivals both big and small, he has a reputation for capturing the mood and vibe of a crowd to play an epic set that uplifts the dance floor into unified moments of bliss. His melodic house style is both deep and atmospheric. Many also know his productions for labels such as Einmusik…
No.3 Double Touch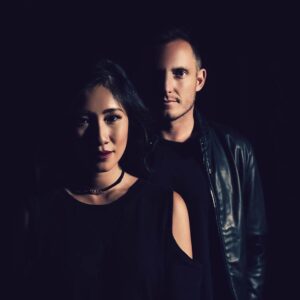 Double Touch is a duo best known for their connection to Lee Burridge's All Day I Dream. Their style is a blend of intricate melodies, soothing pads and crisp percussion. Consisting of classically trained pianist Van-Anh Nguyen and producer Olsen they are known globally for their top-selling tracks. They are also talented DJs and live performers whose enchanting style is perfect for enrapturing the dance floor…
No.4 Bec Grenfell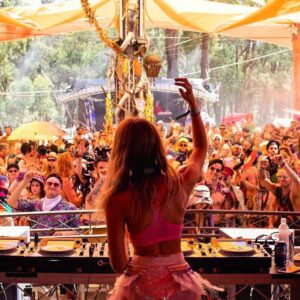 Bec Grenfell is a Melbourne-based DJ whose style blends ethereal techno and atmospheric house to create intense energy that also captivated the imagination. She is a regular at other events such as Rainbow Serpent, and her set at Elements Festival is one that shouldn't be missed…
No.5 Roger Grassi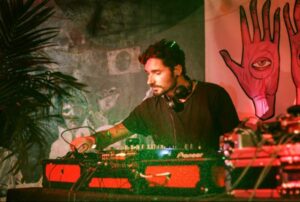 Roger Grassi is from Australia's Gold Coast and is someone who is known for his captivating stage presence and powerful DJ style. This has earned him a must-see performance whenever he plays. His set at the last Rabbits Eat Lettuce festival is the stuff of legends, and there is much anticipation for what he will deliver at Elements, as he is someone who never disappoints…
No.6 The Journey

Well-versed duo The Journey gravitate in the melodic techno and progressive house pool, opening things up on musically atmospheric note all while synthesising influences around them. Embracing electronic music's poignant zest, they are delivering studio output supported by pioneers and humble music enthusiasts equally. Built to keep dance-floor hearts full, the Melbourne based producer, DJ and label pair have knelt to electronic devotees on one knee, warming up stages at the iconic Rainbow Serpent Festival, Pitch Music & Arts to Subsonic and Strawberry Fields Festival, while having cemented a solid debut tour in 2018 throughout Europe lined with an envious 8 hour long set at Berlin's Sisyphos.
No.7 Funkform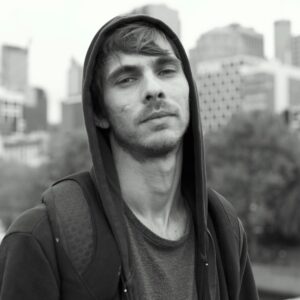 FunkForm is Maddy Hughes, one of Australia's fastest-rising and most exciting production talents. Based in Open Records' tropical hometown of Cairns, his lush, atmospheric take on deep house, progressive, tech-house, techno and electronica is heavily inspired by his World Heritage-listed surrounds.
No.8 GMJ & Matter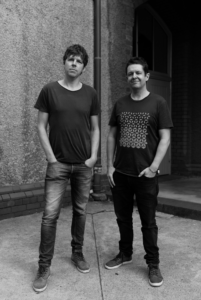 Melbourne's GMJ (Gavin Martin) and Matter (Matty Doyle) joined forces in late 2015, a triggered recognition and magnetism for their shared perspectives and love for deep atmospheric music leading to the formation of the GMJ & Matter collaboration.
Joining forces in 2020 with Morning After Agency saw an acceleration and springboard of growth towards headlining gigs both locally and on a global scale.
No.9 Liam Sieker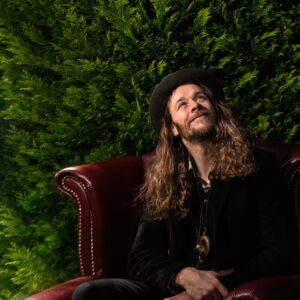 Liam has opened and closed the night for popular artists such as Oliver Huntemann, Nick Warren, Nanoplex, Ben Coda, and more, as well as streaming for "The Soundgarden Showcase" on numerous occasions as well as on the front page of Beatport. Blending genres from low-slung grooves to progressive house/techno with his own creative twist, let Liam take you on an emotional journey into the unknown sounds of electronic music.
No.10 Boy With Boat / Boy With Kuch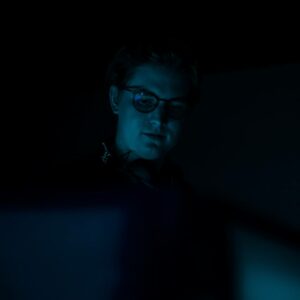 Boy With Boat / Boy With Kuch finishes our selection. He's an exciting up-and-coming talent from Brisbane who played Elements Festival in 2020 and left us mesmerised with his melodic techno set that's got us hyped to see him again…
We hope you can join us on the dance floor at Elements festival, and you can find out more about the event HERE