Loïc Maria is a Melbourne-based DJ known for his epic style of melodic house/techno.
Loïc Maria is a talented DJ with close ties to the Australian club scene and he has played at well-known festivals such as Burning Seeds and Babylone Festival. He has also travelled abroad to play international events such as AfrikaBurn.
He grew up in a musical family, as both his parents played musical instruments and before taking to the decks, Loïc Maria was a skilled breakdancer.
Moving from the dance floor to the DJ booth, Loïc Maria is a talented DJ who is known best for his melodic style with techy undertones and this podcast harnesses waves of energy.
Anyone who has seen Loïc Maria play live will know how he manages to get the dance floor eating out of the palm of his hand and this podcast will have you crying out for more!
Words from the artist: A vast colour palette of sounds, tied together by tribal beats, uplifting hooks, and deep, grounding bass lines. These tracks left me feeling inspired and excited about the music that has come from this shadow-time of the last two years. I'm grateful to share this vibrant arrangement of sounds with you through the medium of Flow Music, and the 3:33 mixology.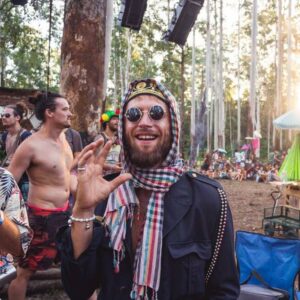 Soundcloud: @loic-maria
Instagram: @Loic_Maria
Artwork by Nick Behrman