Flow Sessions welcomes Margee whose music has resonated throughout musical scenes around the world, performing in festivals like AfrikaBurn, Wonderfruit, WeCanDance and the Monastery Festival
Flow Sessions strives to support musicians, producers and DJ's in good times and bad. With this is mind we have commissioned DJs around the world to contribute mixes to our new series 'Flow sessions'. We thought it would be appropriate to show some support for our future performers now when it's needed most.
A message from the artist
"This set is the product of passionate digging and careful track selection. As usual, I tend to make my podcasts very progressive and the fact that I was asked to make a 3h33min long podcast gave me a real pleasure to settle into various genres at different parts of the set. Starting at 94 bpm and ending at 127, I added a lot of new music, a few of my all-time favourites and some of my own productions. This work was meant to reflect all of my different musical influences and pay tribute to all the talented artists that despite the current situation carried on pursuing their passion. Special thanks to the Flow Sessions crew for giving me the opportunity to present my universe and congratulations to them for what they've accomplished so far. Take care ! Margee"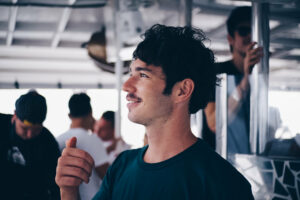 Margee.
Soundcloud: @margeemusic
Facebook: www.facebook.com/margeemusic
Instagram: www.instagram.com/margeeandsound/
Spotify: open.spotify.com/artist/3pCd0ReO3…iaR8SRTklawPtjhQ
-Artwork by Jai Piccone-