Chi Wow Wah Town" Makes its Triumphant 7th Return to Winton Wetlands this February, Immersing Electronic Music Enthusiasts in a Three-Day Sonic Odyssey.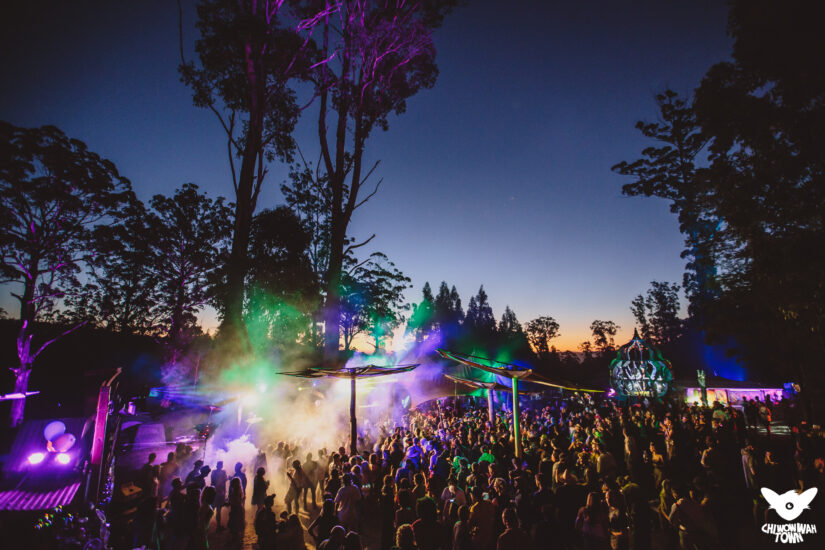 Set against the breathtaking backdrop of one of Victoria's premier stargazing destinations, the event promises an unforgettable experience, over the span of three days and nights, both seasoned electronic music aficionados and curious newcomers will be transported to a new dimension, revelling in the artistic expressions of one and all with 14 international acts and 31 domestic artists playing live performances and DJ sets.
Featuring live performances and DJ sets from a diverse & delightful collection of artists. Headliners include Stavroz, Husa & Zeyada JPattersson, Desert Dwellers, Berlin underground legend Heimlich Knüller, Bushwacka, Robag Wruhme, The Sorry Entertainer, CWWT boss and globetrotting electronic musician Uone and of course much much more! (Click here for full lineup)
The festival offers a unique experience for 2500 attendees, combining music, nature, and collective spirit, The emphasises holistic wellness, workshops, and cultural connections, all while contributing positively to social initiatives and environmental conservation. CWWT event focuses on fostering love, nourishing and revitalizing the spirit, and unlocking one's potential. Catch you on the dance floor!
Enjoy this footage from CWWT 2019 and dont forget to grab your ticket (here)