Dusky is a UK duo that have had produced numerous underground anthems on labels ranging from Anjunadeep to Aus Music.
The duo consists of Nick Harriman and Alfie Granger-Howell, and together they also run the 17 Steps label, which along with their own music has become a regular outlet for other artists including Third Son, Fall Forward and Polymod.
Previously, Dusky dropped their first album Struck By This on Anjunadeep in 2011, and then their second album Outer came via 17 Steps in 2016.
Although the duo has continued to release EPs, singles and remixes, their third studio album has been much anticipated by fans across the globe.
So, fans will be pleased to know that titled JOY, the new Dusky album is planned for release in November 2021 on their own label 17 Steps.
Talking about the album, Dusky gave a statement, saying when making the album they were attempting to capture "that special moment when raving was still a voyage into the unknown." JOY looks back on vintage rave and hardcore via influences including bleep, the pioneering work of Chicago and Detroit, Belgian techno and proto-jungle.
Below you can stream one of the tracks from the album called 'E-Dawn' that is out now, and below that is a full tracklist plus artwork for the LP…
Tracklist
01. Soundcheck
02. Hildegard
03. E-Dawn
04. Wave
05. Eros
06. Invisible
07. Take Me High 04
8. Fields
09. Lift
10. Local Newspaper
11. Supply Systems
12. Pharaoh
13. Silver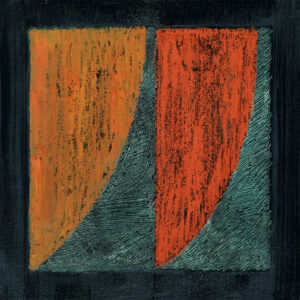 H/T: RA