Flow Sessions presents a mix from Australian duo, Double Touch whose sensual style of etherial house has been releses via labels such as All Day I Dream.
Flow Sessions strives to support musicians, producers and DJ's in good times and bad. With this is mind we have commissioned DJs around the world to contribute mixes to our new series 'Flow sessions'. We thought it would be appropriate to show some support for our future performers now when it's needed most.
A message from the artist
Words from Mark and Van-Anh aka Double Touch: "For our Flow Sessions Mix, as it was over 3 hours we had the opportunity to really build this set from our sunset
All Day I Dream style up to some of our more darker and moody TrybesOF vibes. As most radio and podcast mixes we do are usually around one hour in length, we don't often get this opportunity to build the set up to what we would usually play "after dark".
We have a few unreleased tunes of ours in this mix that we tested out, including two from our TrybesOF EP coming out in April, and our next release a collaboration with M.O.S.
We hope you enjoy the music!"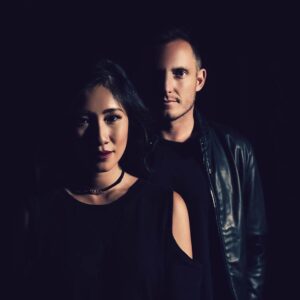 Double Touch.
Facebook: @doubletouchofficial
Instagram: @doubletouchofficial
Soundcloud: @doubletouchofficia
Cover Art by Jai Piccone