Ukrainian artist Miss Monique is a globe-trotting DJ whose love for travel has taken her all around the world.
Known for her powerful melodies and love of progressive sounds, her melodic style is famed for enrapturing dancefloors.
Also a producer, her music has been featured on scene leading labels such as Freegrant Music, Siona Records and Lost on You.
Keen to learn more about one of the most exciting artists in the progressive house scene, we asked Miss Monique to share her top three travel stories.
1. Mexico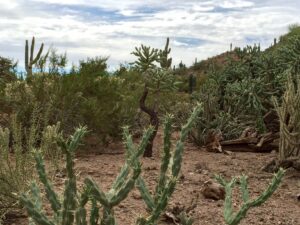 Miss Monique: "When you are on tour no matter how perfect you preparing your trip, always something will goes wrong. What is actually normal, I think." 
One of the funniest things that happened to me was in Mexico. I just started travelling around the world and it was the first time when we worked with a Mexican promoter. I don't think that he was professional, it seems that it was more his hobby to organise the parties or the way to get money. My trip was around 30 hours, when I arrived we had 50 minutes to take a shower, then 3 hours by car to the place of the festival. It was the middle of the desert. I played from 6AM-7AM and when finished, I couldn't find the promoter. A huge problem was that nobody spoke English there! Not a word! I saw the promoter's girlfriend, tried to ask about her friend but she didn't speak English at all! With a translator, she told me that the promoter left the country! Then I saw our driver who probably used some drugs while I was performing and he was uncontrolled. So we were stuck in the middle of the desert for 3-4 hours. Earlier we were rushing in the hotel, so I didn't have my passport, money, name of the hotel, anything. Only my dj equipment. When the driver felt better I let him drive me back to the hotel. When I called my manager after 8 hours of silence from my side, the first thing he said: "You are alive, I'm so happy". 
2. Argentina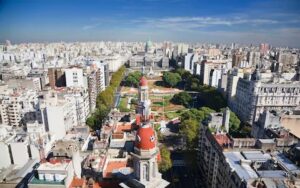 Miss Monique: "One more situation was teaching me how to check all your stuff before leaving the hotel, plane, car etc." 
I was on my first Argentinian tour. In 10 days we had 8 parties in different cities. In the middle, in one of the evenings I got sick with a high temperature, so of course, I took some medicine and went to the party. The next day was my flight to Buenos Aires and when I was getting on to the plane I realised that I forgot all my DJ equipment in the hotel of the previous city. At that moment I was disappointed in myself like never before. There were 6 hours before my next performance in the club. Immediately I sent a message to my team. When I landed they already had for me the new headphones etc, but another problem was that I'd never had a situation like this before and of course I didn't have any copies of files with me. My laptop was almost empty of music. Most of them were new and not finished projects. When I arrived at the hotel I called to my Ukrainian manager and the next few hours before the party I was copying music for my set. That was one of the most stressful days in my life but at the same time one of the best parties that I've ever had."
3. Ibiza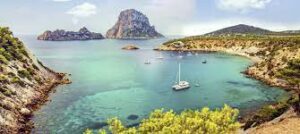 Miss Monique: "Probably everyone who visited the famous Ibiza island has some great stories." 
Mine was when I had to play on a boat party. My manager asked if I need a pill before going aboard for seasickness but I was just laughing and said that I'm young, strong and I don't need any medicine. I started my set 30 minutes after the ship has sailed, and on the last track I realised that I have a seasickness. My face was the same colour as my green hair. 3 terrible hours with my face on the table. One more story which teaches me to listen to adult people and their advice lol."
Miss Monique recently dropped her collaborative track "Valhalla" with Sean & Dee which can be purchased HERE