El Mundo music comes right from the heart and is a product of his personality; warm and charismatic.
Based in the Netherlands, El Mundo is a talented live act and DJ who has released his music on labels including Do Not Sit On The Furniture Recordings, Kindisch, Souq Records and Earthly Delights. Along with his many solo tracks, he is also a regular collaborator who in the past often worked with the likes of Satori, but in recent times can be found teaming up with Zazou.
Recently he launched his own label 'Quetame' which is a project he runs in collaboration with Zazou and Niki Sadeki. This extended 3.5hour mix gives a real deep dive into El Mundo's music taste and eclectic selections of influences.
A message from the artist
"This mix is my freedom mix, a mix where I touch certain styles between my spectrum of dance music. You can find many moods in it. Also, there is some unreleased music from my own label Quetame and some of the other projects I did (or am still working on).
Also, on a side note; I just finished this mix, and my first gig after almost 1.5 years now awaits me. I will see my fans soon, and I can't wait for the real-life experience of seeing people dancing again, as that thought makes me very happy!
Long story short; I hope you enjoy my mix. Hopefully, see you very soon on the dancefloor 🙂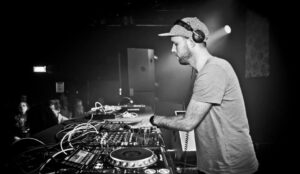 Love, Pim @elmundomusicpage
SoundCloud: @elmundomusicpage @quetamerecords
Spotify: open.spotify.com/artist/2P98rkELDQVyC1olsD2Cej
Instagram: www.instagram.com/elmundoofficial/
Facebook: www.facebook.com/elmundoofficial
Cover Art – Jai Piccone