Yousef is one of seven who have pleaded in parliament to allow UK musicians and others working in the music industry to get a Europe-wide, visa-free work permit.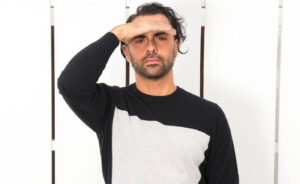 On Monday, UK Members Of Parliament discussed touring arrangements for artists and professionals in the European Union. The discussion follows last Thursday's e-petition session, where seven long-standing music industry professionals gave evidence to the petitions committee, highlighting the impact of how new work and travel restrictions will affect touring artists crossing between EU and UK borders.
The group of seven witnesses included people like video technician Tim Brennan, who has toured with acts including The Chemical Brothers. DJ and label owner Yousef is another one of the seven.
Tim Brennan organised petitioned that received over 283,000 signatures, and put pressure on parliament for a Europe-wide, visa-free work permit for artists and professionals. Tim stated that "I wanted to make people aware that we face a really real threat to our livelihoods as music touring professionals".
The EU and UK government have yet to reach an agreement, which means UK artists currently face differing work restrictions across the 27 EU member states. This makes it much harder for UK artists to perform tours by both increasing costs and adding additional constraints logistical challenges.
Yousef (who runs the Liverpool based party Circus), told the committee that more than half of his DJ gigs came from the EU. He also stated that the UK is "the hub and the heartbeat of the whole electronic music scene"
He also expressed concerns that the current travel restrictions require resources that may not be available to some up-and-coming artists who are on the cusp of breaking out of the UK's club scene with European bookings.
Yousef went on to state that "People at my level have managers and agents, and stuff like that and we can kind of circumnavigate this, possibly, but then when you're trying to break through the economics of it simply won't stack up,"
In an interview with RA, Yousef furthered his point by saying: "Getting an American visa can take up to a year's worth of work, it's a lot of expense and paperwork," he said. "Even getting a visa for India, Indonesia, Colombia, or for many places in South America, it's at the very least a trip to the embassy in London, no matter where you live in the country." He added: "With those things in mind, if you can imagine, the same was in place to go to Spain, and then Cyprus, Greece, it could be very complicated for anyone that's experienced. So for anyone that's inexperienced then I can imagine, it could come as quite a shock."
Statistics show that the UK music industry contributed £5.8 billion to the UK economy in 2019, and according to the Incorporated Society Of Musicians, 44% of UK musicians earn half their income working in Europe. A parliamentary survey launched ahead of the committee hearing found that a worrying 81% of the 15,000 who responded to the survey, said they were "very likely" or "likely" to stop touring Europe as a result of the Brexit changes.
79% percent stated that following the Brexit changes they were "extremely worried" or "very worried" about the future of their job or career in the music industry. Even more worrying, 60% answered "yes" or "maybe" when responding to if they were considering changing their career in light of the changes to working in the EU.
Monday's talks can be viewed HERE
H/T: Resident Advisor