Video footage has emerged of an Illegal rave that happened at an old steelwork at the town of Motherwell in Scotland over the weekend.
The illegal gathering is reported to have happened on the 8th of May, and no police attended the scene due to there being no complaints or reports from the public.
Motherwell, along with the rest of Scotland, is currently in level 3 of lockdown restrictions, which means people must stay two metres away from others, and large crowds are banned. Lockdown in the UK and Scotland is hoped to be finished by the 21st of June, but currently, clubs and music venues remain closed.
As of the 17th of May, people can meet indoors in groups of 6, but social distancing must be maintained, and masks must be worn when moving around.
Videos from the rave show a large crowd gathered and a DJ playing in a concrete arch. It's hard to get an accurate number of people who attended looking at just the videos, but it seems safe to assume it's in excess of 100 people. One of the tracks being played by the DJ is Bicep's "Glue".
Discussing the videos, a spokeswoman for Police Scotland told the Daily Record: "Officers were not called to any gathering of this nature in this area.
"However, we are aware of videos posted online. We are looking into the matter at this time to establish if further police action is required."
You can watch the video from the rave HERE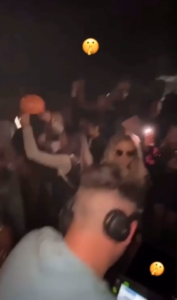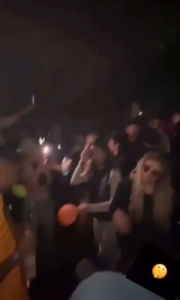 H/T: Daily Record