Jmcee is a Melbourne based song selector whose downtempo sets hypnotize the dancefloors.
Holding down long-serving weekly residencies at both the highly regarded Circus Sundays and The Breakfast Club, Jmcee's style is influenced by the pioneering days of early blues, funk and soul.
Diving deep into the New Orleans voodoo rhythms that he sees as the great grandfather of modern techno, he has warmed up for DJ's such as Oliver Huntemann, Stimming, Niko Schwind, Madmotormiqu​el plus many more.
A message from the artist: "This mix was written in Melbourne's first lockdown, during the winter of 2020. It was such an uncertain time for pretty much everyone on the planet. Not knowing when we could experience music together again or travel the world again (both of which keep me breathing), I decided to retreat into the only certainty I could find, my music. I put this set together in that isolation, a solo pursuit I used to express what I was feeling throughout that winter. Looking back now, having just come through the other side of the worlds longest lockdown, this mix is still all I have to say about the past 18 months."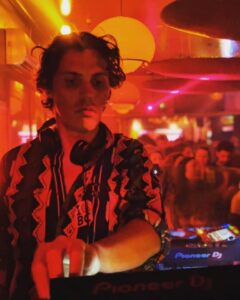 Cover Art – Jai Piccone