Flow Sessions is super excited to present this enchanting mix of magical house from Miami based Magician On Duty
Flow Sessions strives to support musicians, producers and DJ's in good times and bad. With this is mind we have commissioned DJs around the world to contribute mixes to our new series 'Flow sessions'. We thought it would be appropriate to show some support for our future performers now when it's needed most.
A message from the artist
"It's been a pleasure and an honour to be able to record a mix for the Flow Sessions. For this episode I have decided to turn back the wheel of time and pay tribute to a wide array of producers & record labels that have helped shape the underground music industry as we know it. As an artist I am a firm believer of being always in the moment, playing in the moment, hoping that my positive energy will translate into the music that I play. I hope you are going to be in "The Flow" when you are listening to this journey.
With love,
Adrian"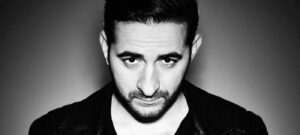 Magician On Duty.
www.facebook.com/MagicianOnDutyDjPage
www.instagram.com/magicianonduty
twitter.com/MagicianOnDuty
www.youtube.com/MagicianOnDuty
Artwork by : Jai Piccone