Flow Sessions welcomes Namito for an epic mix in the melodic style he has played at many of the world's top festivals and club events.
Flow Sessions strives to support musicians, producers and DJ's in good times and bad. With this is mind we have commissioned DJs around the world to contribute mixes to our new series 'Flow sessions'. We thought it would be appropriate to show some support for our future performers now when it's needed most.
Namito is an Iranian born Berlin based German DJ, producer and painting artist. His iconic releases on labels such as Sol Selectas, Do Not Sit On The Furniture Recordings and Bedrock are pride and place in the DJ sets of the world's top club spinners, and this mix is another fine example of what he himself can do with a set of decks.
A message from the artist
"This mix is a journey through time and space that doesn't care about the release year or the genres but just about the right tune at the right time. Don't even try to sit and surrender to the beat."
Tracklist:
1. Soul Button – Awaken The Soul feat. Photographs
2. Dahu – Desolate
3. Namito & Robbie Akbal – Feraq (Armen Miran Remix)
4. AMPISH – Dreams About Her
5. Khen – Out Of A Dream
6. Roy Rosenfeld – Honey
7. Namito & Brams – Temple Of Sun
8. Ben Böhmer – Zeit Raum (Extended Mix)
9. Barbour – Muyu
10. Eyerer & Namito – Quipa (Etienne De Crécy Remix)
11. Namito – Stone Flower (ReImagined by Satori)
12. Guy Maayan – Ancient Past
13. DAVI – Lie Machine
14. Troste – Rabiosa
15. Armen Miran, Hraach – Sarer Jan feat. Iveta Mukuchyan
16. unknown – unreleased
17. Rowee, Enigmatic – Dione
18. Dandara – The Joy that I Feel (Zigan Aldi Remix)
19. Balcazar – Maggots
20. Namito – Panjere
21. Namito & Tannaz – Wait Till The End
22. Namito feat. Payyam – Fountain Of Life
23. Namito & Farhood Kawa – Vessal (Alternative Mix)
24. Namito – The Robot
25. Pachanga Boys – Time
26. Oliver Winters – In The Flood
27. Namito – Forlorn (Original Mix)
28. Gardens Of God – Ys
29. Josh Wink – Jus Right (Jimpster Remix)
30. Namito – High Mountain
31. Namito, Sabo – Glimmer of Hope
32. Satori, Derun – Yedi Kule feat. Qiyans Krets (ReImagined by Satori)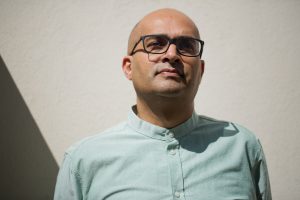 Namito.
facebook.com/djnamito
instagram.com/namitoofficial/
Artwork – Jai Piccone