Flow Sessions welcomes the iconic Dave Seaman for an epic mix in his world-renowned melodic style.
Flow Sessions strives to support musicians, producers and DJ's in good times and bad. With this is mind we have commissioned DJs around the world to contribute mixes to our new series 'Flow sessions'. We thought it would be appropriate to show some support for our future performers now when it's needed most.
Dave Seaman is one of the original movers and shakers of the UK house movement. He has been DJing for over 25 years playing in over 80 countries around the world. He was the first editor of the clubbers bible, Mixmag, and has remixed and produced for everybody from New Order to Kylie and David Bowie to the Pet Shop Boys. He has also done over 20 mix compilations for the likes of Global Underground, Renaissance & Radio 1's Essential Mix and also been the main man behind the independent dance music labels, Stress Records, Audio Therapy and now his new imprint, Selador Recordings. Quite simply, Dave Seaman is one of the legends of electronic house music.
A message from the artist
"Big thanks to the Flow Music crew for inviting me to contribute to their burgeoning mix series. Featuring a whole host of my current favourites plus the odd dusted down classic from the vaults, it's nothing but the good stuff, top to bottom. Hope you enjoy it. All 1 hour, 33 minutes and 33 seconds, to be precise ;)"#
Tracklist:
1. Sam Shure 'Korrelate' [Stil Vor Talent]
2. Siopis 'Unconditional' [Rebellion]
3. Riggel & Maicol MP 'Three Dimensional Movement' ((Underspreche) [Recits De Mars]
4. Allies For Everyone 'Who Are You Tonight?' (Baime) [Motek]
5. Howling 'Bind' (Butch) [Counter]
6. Moby 'Morningside' [Litte Idiot]
7. Arude 'Perigee' [Blindfold]
8. Cioz 'Chapter 5' [Stil Vor Talent]
9. Artche 'One Who Knows' [Last Night On Earth]
10. Dave Seaman & John 00 Fleming 'Unexpected Item In The Packing Area' [Pro B Tech]
11. Steve Parry 'Spion 10' (EdOne) [Selador]
12. Far & High feat. Annett 'All I Say' [Diynamic]
13. Mike Rish 'Miner' (Nick Muir) [Ugenius]
14. Mike Spirit 'I Can take You Higher' (Anturage) [Highway]
15. Murat Uncuoglu & Alican 'No End' [Isolate]
16. Hidde'n Empire Agonda' [Stil Vor Talent]
17. Douglas Greed 'Numbers' (Kölsch) [3000Grad]
18. Kölsch 'Now Here No Where' [Kompakt]
19. Gregor Tresher 'Trident' [Cocoon]
20. Borka & The Gang, Joe Metzenmacher 'Who Is It' (Emanuel Satie) [Heideton]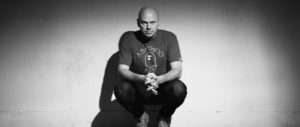 Dave Seaman.
instagram.com/daveseamandj/
facebook.com/daveseamanofficial
Cover art by Jai Piccone