Flow Sessions returns its focus to Australia with a mix from Market Memories who have over a decade of experience playing their tantalizing melodic style in Melbourne's underground clubs.
Flow Sessions strives to support musicians, producers and DJ's in good times and bad. With this is mind we have commissioned DJs around the world to contribute mixes to our new series 'Flow sessions'. We thought it would be appropriate to show some support for our future performers now when it's needed most.
Market Memories have been exposing themselves to the ever-evolving landscape of the house and techno pool, the Melbourne bred duo, consisting of Sean Rault & Oliver James, relish the lush workings of dance floors, bringing with them a zealous load of energy that they are candidly known for. With a lucid approach lending a hand to the old-school gears of the electronic music industry, the pair deliver floor-ready fire, while the anticipated studio output is beyond electric. Building an alliance over a decade in the clubs, the birth of Market Memories has bred an excess of house and techno expertise fit for the distinct enthusiast.
Early 2018 engraved the underground music devotees when the pair dropped a literal bucket of memories on punters at the inaugural Solomun warehouse show. Curating a set list that housed an unvarnished array of tunes to open up for the legend himself, the guys reminded the Melbourne scene of their synonymous vibe behind the booth, while cementing their profile as true 'DJ's DJs'. Fusing a stirring experiment of deep, tech and core house hues with sneaky drops of darker, driving techno lines, Market Memories have leant themselves to enviable shows from Rainbow Serpent Festival, Pitch Music & Arts Festival, Strawberry Fields, Xe54 and Melbourne's globally iconic institution Revolver. Ingraining the local Melbourne language, it is without a doubt the duo fusing their enthusiasm for house and techno was a muse for their fate.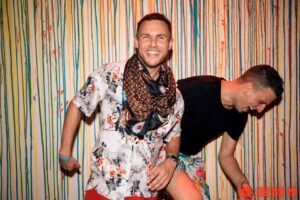 Market Memories.
instagram.com/market_memories_music
www.facebook.com/marketmemoriesmusic
Cover Art – Jai Piccone